Egyptian Box- I built the box out of wood, and painted it with acrylic paint
"Two Sided Shell" -plaster sculpture
I made this shell sculpture by filling a milk carton with plaster, letting it dry, then carving into it. The stand I made out of wood.
"Mosaic Plate" by Lisa Colver
I made this plate by draping a crocheted doily over a plaster mold of the inside of a plate. I then pressed clay hard onto the doily to get the impression of it. After removing the clay, it had bumps where the spaces in the doily were. I carefully underglazed the plate, using brown, blue, and green. I then glazed it with clear glaze.
"Ceramic Elephant" by Lisa Colver
This elephant sculpture was my first attempt at using luster glazes. Although the photo doesn't show it well, the tusks of the elephant are coated with copper, and the body has a mother-of-pearl luster glaze.
"Ceramic Animal Amphora" by Lisa Colver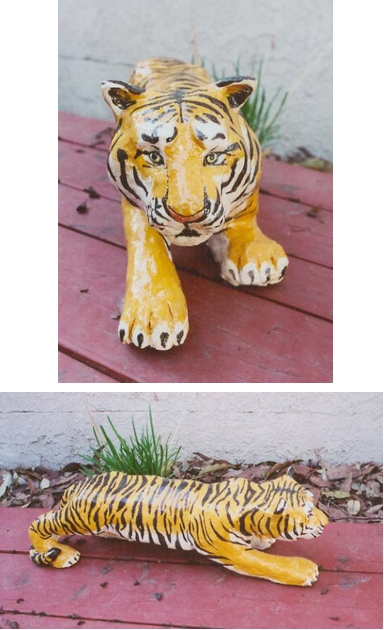 Tiger Ceramic Sculpture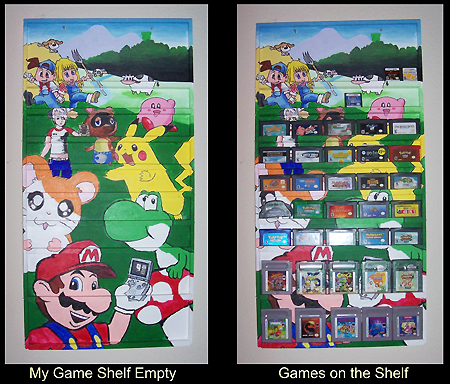 Gameboy Game Shelf
To make this, I cut balsa wood and built the shelf using pins and wood glue. Then I painted it with characters from various games.