1 can not-pickled sliced beets (drained) and cut each in half
1/2 of a tomato cut into pieces
1 large white potato, peeled and cut into 1-inch pieces
1/2 of a cauliflower, cut into pieces
2 carrots, sliced
1 yellow squash, sliced
a handful of greenbeans, cut into 1.5 inch pieces
1/3 of an onion, finely chopped
1/2 garlic clove finely chopped
1 teaspoon grated ginger
10-20 small slices of fresh coconut
2 cups frozen peas
3 tbsp plain yogurt
1 tbsp sugar
1/4 tsp cumin powder
4 tbsp ketchup
1/2 tsp coriander powder
1/2 tsp turmeric powder
1 tsp salt
2 or 3 okra, sliced
pinch of chili powder
1/2 cup water
Cut all vegetables. Heat 3 tbsp oil in a large saucepan. Put in onion and cook until light golden. Add cauliflower, carrots, and coconut. Cook uncovered for 7 minutes. Add potatos, green beans, 1/2 tsp turmeric, and pinch of chili powder. Cook for 4 minutes. Add tomato. Cook for 3 minutes. Add garlic, ginger, and salt. Cook for 2 minutes. Add squash, okra, peas, coriander, cumin, 2 tbsp ketchup, and beets. Cook for 10 minutes. While it's cooking, get a cup and mix 2 tbsp ketchup, 3 tbsp yogurt, 1 tbsp sugar, and 1/2 cup water and stir. Add to vegetables and cook for 5 minutes. Then cover and cook for 15 minutes. Serves 4-6.
the ingredients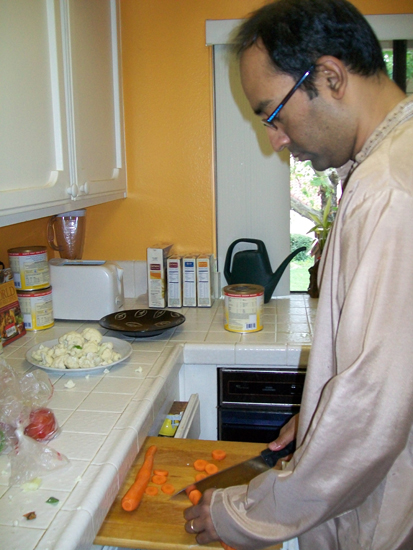 cutting the ingredients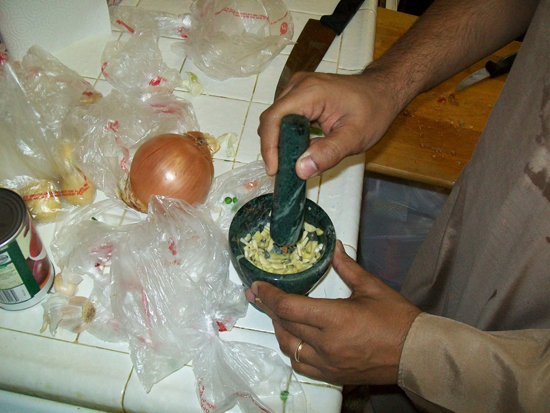 crushing garlic and ginger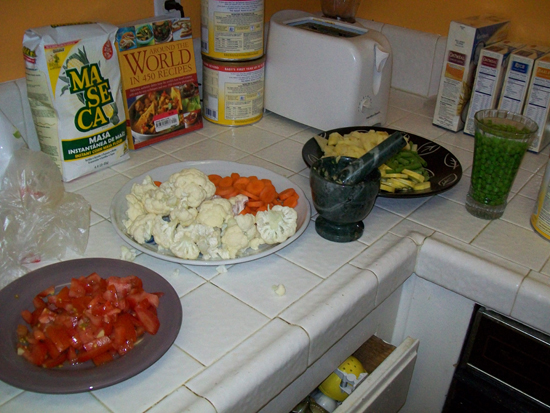 vegetables are cut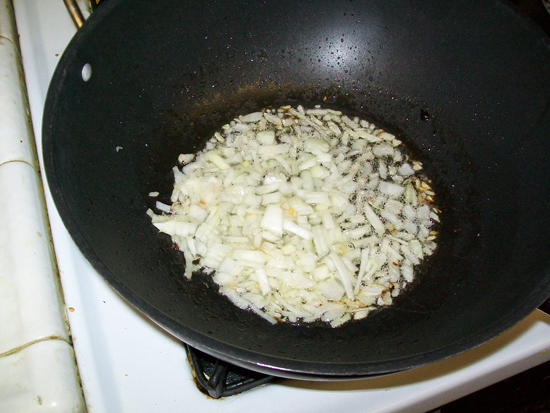 cooking the onions first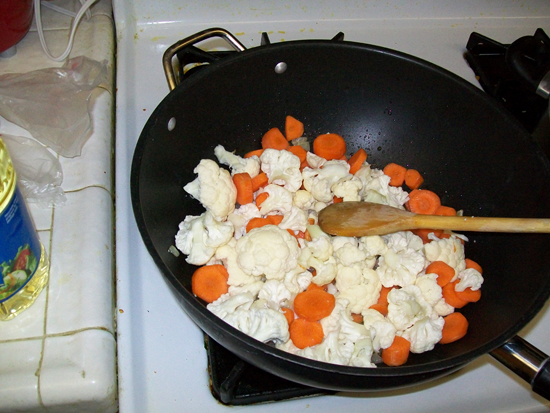 Cauliflower and carrots added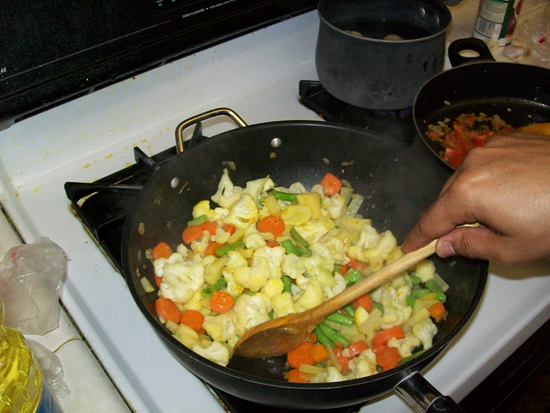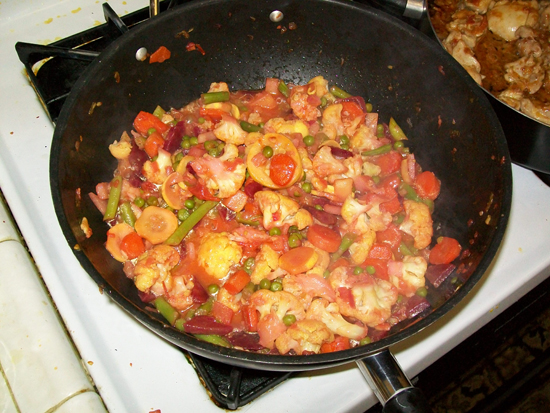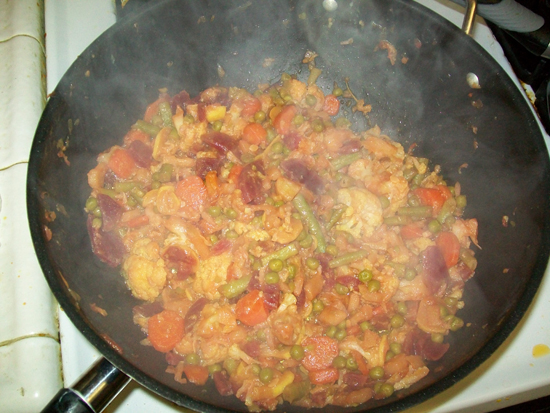 finished!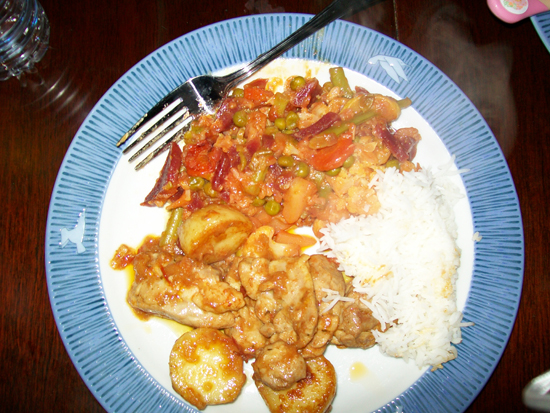 serve with chicken and rice